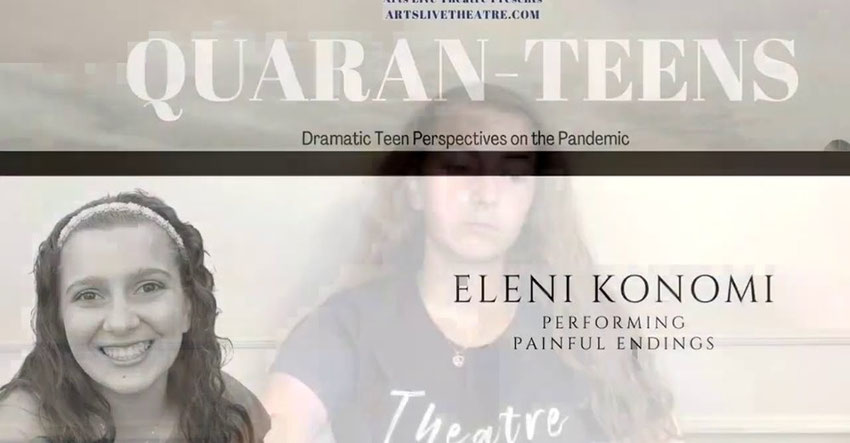 Quaran-Teens: Episode Three with Eleni Knomoi performing Painful Endings.
Arts Live Theatre presents Quaran-Teens. Favorite teen scene writer Laurie Allen has created this powerful collection of original monologues that exploree a variety of teen responses to the pandemic and the safer-at-home restrictions that come with it. From restoring old friendships and keeping traditions alive to missing baseball, graduation, prom, and so much more, each monologue offers a unique, true-to-life point of view of this real-world crisis.
Quaran-Teens celebrates the resiliency of teens, who, despite feeling lonely and sacrificing their own special moments, maintain an element of hope for a brighter future.
We will be releasing a new episode in this series each week, so stay tuned and subscribe to the ALT YouTube channel!
Watch on YouTube: https://youtu.be/oWHEUnTcrL4