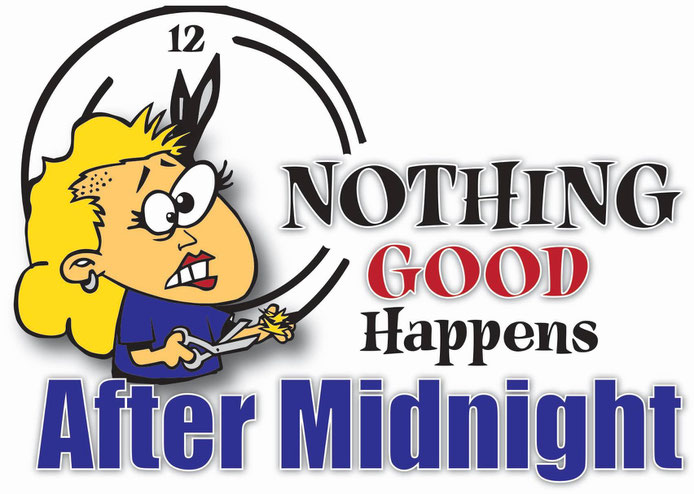 SATURDAY, SEPTEMBER 19, 2020 AT 7 PM CDT – 7:20 PM CDT
Nothing Good Happens After Midnight on Facebook
Bell Tower Theater
A Virtual Play!
It is April 2020, and bride-to-be Savannah learns the hard way that being quarantined alone in her apartment does not mix well with pre-wedding jitters. With her fiancé, Billy, quarantined with his parents, she relies on video conference calls with Billy and her parents for support. But one fateful night a pair of scissors and a poor — very poor — attempt at hair dressing might jeopardize the festivities. 
The stellar cast includes veterans of the Bell Tower stage Matt Tompkins and Cathy Goodman alongside college students Megan Lenstra and Andrew Sear.
This production will take place on Facebook on two separate occasions: Thursday, September 17 at 7 pm and Saturday, September 19 at 7 pm. Due to copyright restrictions, the video of this performance will not remain online. To view the performance, you must log into Facebook at the scheduled times. This performance is free, but goodwill donations will be accepted. 
https://www.facebook.com/events/1412361715628213/