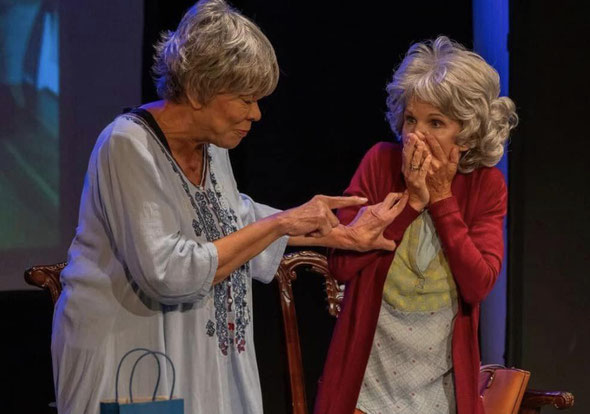 NEW IN OCTOBER 2023!
SOMETHING BORROWED
When Edith finds out what her best friend borrowed from her neighbor, she must do everything she can to stop Bessie Mae from going forward with her insane idea!  If not stopped, Bessie Mae's life as she knows it will end! 
See photos of SOMETHING BORROWED productions HERE.
To request unpublished play scripts, please contact Laurie Allen.